Writing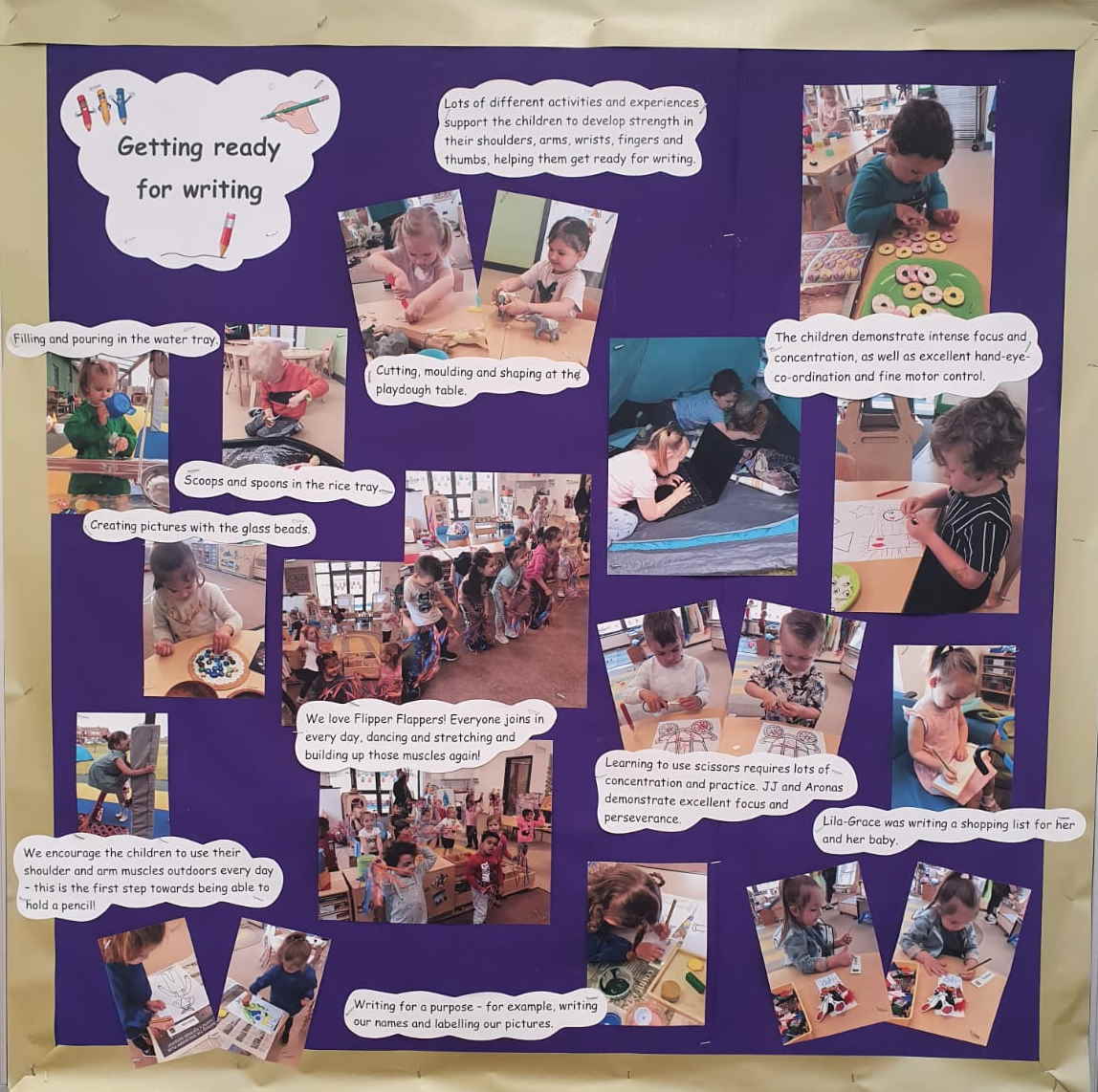 Writing Overview Writing Progression
Intent
Why do we teach this? Why do we teach it in the way we do?
At Greenpark Academy, we clearly see that the ability to write is key to our children's success. The ability to write will enable them to access the next stage of their education and beyond. Our curriculum has been designed to ensure that pupils enjoy writing and have passion and enthusiasm for it. Our English curriculum is intertwined with our school topic and children write using a variety of genres based on their learning in the topic sessions.
Our aim is to ensure that pupils' writing becomes clear, accurate and coherent; that they have the ability to write in different styles and for different purposes and audiences. We strive to help children develop a wide vocabulary and a solid understanding of the grammar rules and terminology appropriate for their age group.
Implementation
What do we teach? What does this look like?
As a school, we see writing as a vital part of our curriculum and as an integral part of all of our lessons.
At Greenpark Academy we understand that writing must be purposeful. Each writing unit is planned in accordance with the national curriculum objectives, whilst considering the purpose of writing. Writing units are linked to the topic, so that children can benefit from the links and deepen their understanding. Where possible ICT will be used, to improve children's communication skills and to give a different platform to present / perform their work. The use of 'Talk for Writing' strategies with our year 1 cohort ensures a solid base for children to develop their learning from Reception and then bridge through to Year 2.
We use pre / post writing sequence tasks (cold and hot writes). These are carried out at the beginning of each writing sequence. By doing this, it helps measure the improvement of writing through a sequence of work. This then aids each teacher to carefully match planning to the needs of the class at that time.
Children from Y1 to Y6 have a weekly spelling quiz. We use Edshed spelling scheme to teach spelling patterns over the week. Children are then able to use ICT at school or at home to train/test themselves with their word list of the week. Statutory word lists are also taught in this manner.
Grammar and punctuation rules are taught both discretely and as part of English sequences of work to fit to the writing genre. In the long-term plan, teachers carefully match the national curriculum objectives to writing genres, to ensure that new terminology taught, can be applied in context.
Children's handwriting progress can be tracked easily through our school. In EYFS, children are taught to form letters correctly and begin to understand how to space their writing on lines. In Year 1, children are taught to write in a pre-cursive style and from Year 2, all writing is cursive.
Impact
What will this look like?
Attainment in writing is measured consistently throughout the year. At the three assessment checkpoints, progress is tracked against the National Curriculum. Termly moderations take place, to quality assure judgements made. These are either in house, or as part of our Trust schools.
End of Key Stage writing: teachers will assess a selection of pieces of writing in Years 2 and Year 6, using this to inform reported Teacher assessment judgements. Exemplification materials are used to support judgements made.
Spelling, Punctuation and Grammar For those year groups, using PIXL, SPaG is assessed each half term. Years 2 – 6 SPaG is assessed multiple times a year.. In year 6, old SATS assessments are used. From Year 2, children will be taught to self-correct, edit and improve their writing and that of others. Evidence of this can be found in books in purple pen.