Music
Music Overview Progression of Skills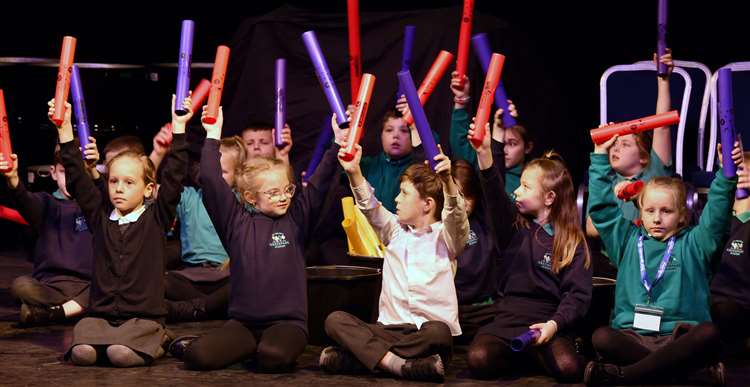 Intent
Why do we teach this? Why do we teach it in the way we do?
Music is all around us. It is the soundtrack to our lives. At Greenpark Academy, our music teaching creates connections in our ever-changing world. Music allows our pupils to be creative, collaborative, celebratory and challenging. Music can bring communities together through the shared purpose of whole-school singing, ensemble playing, experimenting with the creative process and, through the love of listening to friends and fellow pupils, performing. The sheer joy of music feeds the soul of the Greenpark Academy community, enriching each student while strengthening the shared bonds of support and trust which makes our school great!
Implementation
What do we teach? What does this look like?
Music is taught to enable children to develop key music skills, from reception to Y6, using instruments, pieces of music and song. Classes will either explore the Model Music Curriculum from an independent Music specialist teacher or in class where teachers will use available online resources Charanga or Sparkyard (Out of the Ark). The Music teaching and learning is linked (where possible) to the overarching umbrella topic of the school in addition to learning the skills to play a musical instrument. The Model Music Curriculum sequences learning in the following key areas which, when taken together, all contribute towards the steadily increasing development of musicianship: singing, listening, composing and performing. Learning is profiled using evidence uploaded onto the charanga website that include pictures and the voice of the child, collaborative learning and show progress over time. This will be shared with parents on class dojo to highlight children's learning.
In Year 4 classes, children will have their music sessions with an independent music teacher where she will teach the model music scheme in addition to practicing to partake in local events to showcase the school's talents.
Impact
What will this look like? By the time children leave our school they will:
It is through the Model Music Curriculum we aim to ensure that all pupils:
Develop a love of music where they are introduced and exposed to, and taught, about a range of styles, genres and composers linked to periods of music, both past and present.
Have opportunities to explore knowledge organisers as part of their sessions, which contains key vocabulary and are linked to specific styles, genres and composers.
Will perform pieces of music where possible in local and school events.
Taught a wide range of musical skills and given the opportunities to explore them with opportunities to foster their instrumental flair and use this as a form of expression with high levels of confidence.
Be encouraged, and expected, to apply the skills they have learnt to evaluate and improve.